PRX integrates the geography of American biomass supply with the locus of world food and feed demand, as affected by ever-changing world economic growth, exchange rates, energy prices, and policies.
Services
Our service includes access to PRX principals, detailed reports, special topic reports, and a discounted seminar attendance.
Access to PRX Principals
Email Consultation and Scheduled Conference Calls (based on availability)
Key Reports via Email
Weekly emails and reports delivered to clients regarding pertinent information
Blue Sky Model
PRX provides a 10 year forward running projection for corn, soybeans, wheat, and biofuels supply demand tables and other key variables
Client Files
PRX client files contain detailed information on the staple crops, as well as thought provoking pieces on policy issues, and numerous other topics
Clients receive access to a large collection of PRX files
These include Overview Reports: covering a wide range of topics, Regular Reports: commodity specific reports, Grain Export Reports: export data for all grains by port and transportation method, Periodical Reports: covering the world, China, and the Black Sea Reports: PDF specific files including, corn, soybeans, and the Blue Sky Model, Latest Seminar Presentations: recent seminar presentations, and even more files.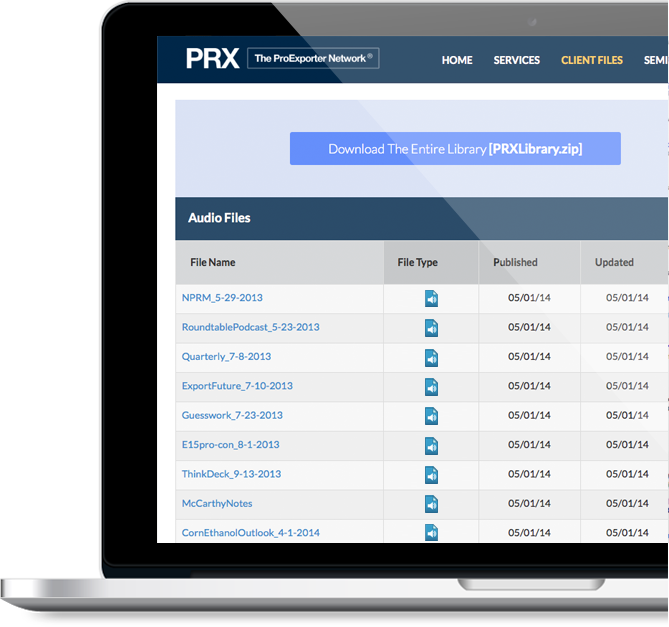 Seminars
PRX seminars provide detailed insights for professionals across the agribusiness sector; be sure to check out the upcoming dates.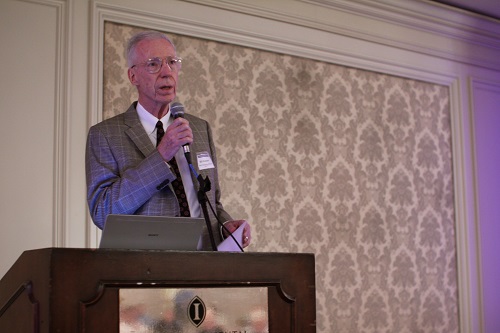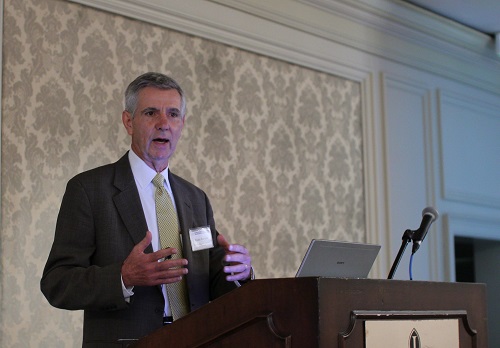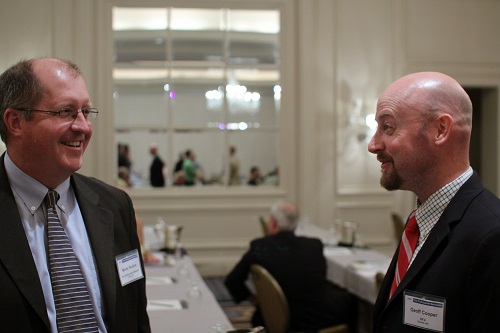 Become a Client
The ProExporter Network® will provide your organization with access to industry experts and you'll receive insightful reports and analysis in a timely manner. Allow us to enhance your understanding of this diverse industry.

"PRX offers a unique approach toward transparency and simplification in highly complex Ag market and policy analysis. Their blend of client collaboration, topical focus, clear presentation and spontaneous dissemination place them among our most trusted business allies."
— Neill McKinstray (President of Ethanol Group, The Andersons)

"PRX is one of the few research firms that our association uses. We appreciate their personal service and prompt attention to our requests. Their information is always helpful when I need to make a presentation."
— Rick Tolman (Former CEO, National Corn Growers Association)

"Marathon has been a client of PRX since May of 2006 and has valued their information in the areas of M&A, Corn Market, Biofuel Market, and Policy Analysis."
— Jerry D. Morehart (Commercial Development Manager, Marathon Petroleum Company, LP)